These days, you won't find a single commercial space without a touch of Interior Design. Be it a restaurant, office space, or boutique store – every guest wants an attractive ambience along with positive vibes that seems welcoming to all. Here comes the significance of Commercial Interior Design! Thus, it needs proper planning for utilizing a commercial space to avoid any kind of discomfort.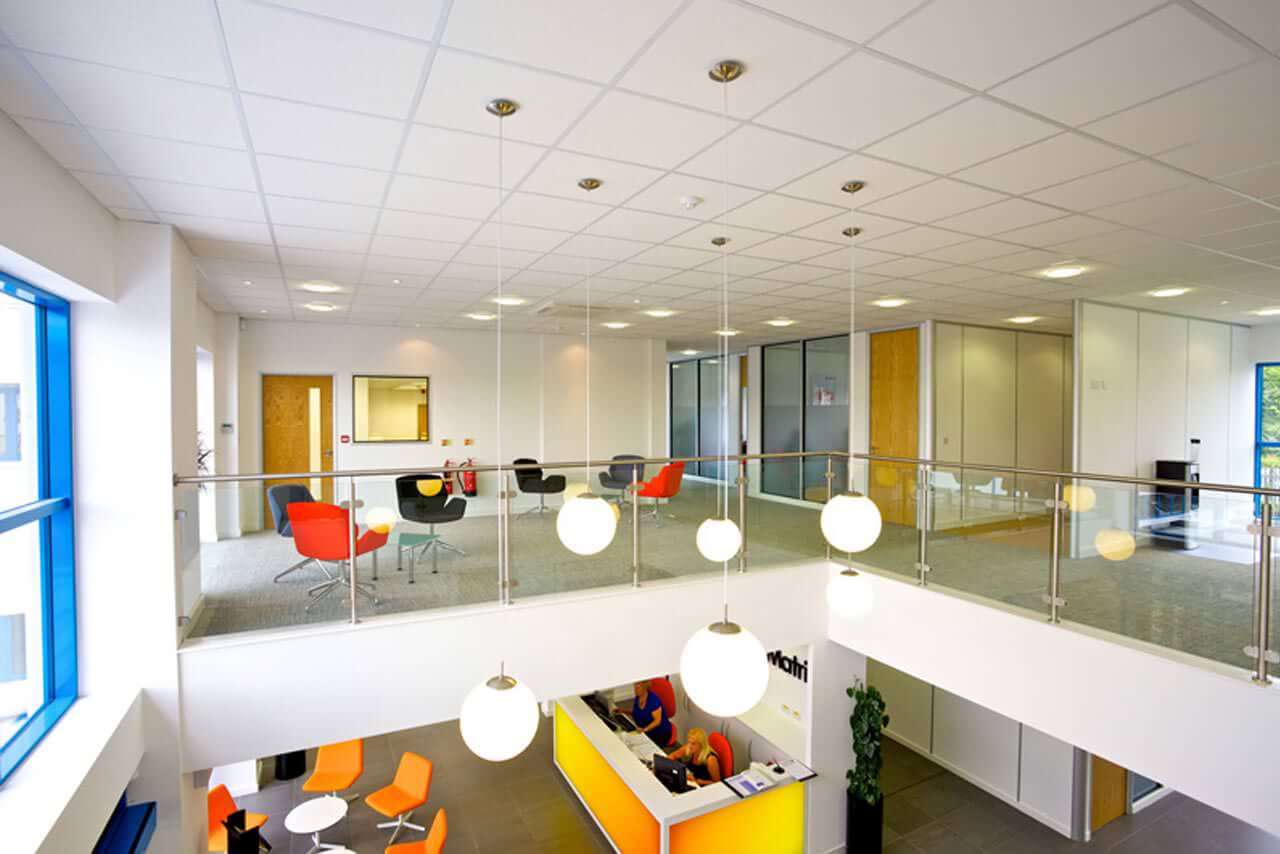 An Introduction to Commercial Interior Design
As there's an increased demand for Interior Design throughout every indoor working space, it must be effective enough to help your company run efficiently. Interior Designers can give any empty commercial space a complete makeover with an intrinsic wall layout and structured furnishings. Now the question is: what's Commercial Space? It's a broad spectrum space, where any business operations are conducted with full volumes. The professionals associated with Commercial Interior Design Services take charge of the construction procedure and assist their clients in choosing the most suitable colors, layout, building materials, and fittings. Thus, comprehensive thoughtfulness plays a major role in evaluating a real estate project, making it the most stylish one!
The Necessity of Commercial Interior Design
It's Interior Designing that best defines any commercial space. Hence every small to large business around the world prioritizes interior designs for achieving ultimate success. It combines minimalist architecture with aesthetic appeals that fabricate any business space to fulfill its end purpose. From enhancing overall interior look to escalating client's in-house footfall – there are innumerable reasons why businesses appoint professional Interior Designers to establish a brand image in the mind of customers. Applying theme-based sensuous designs throughout the commercial space, companies can showcase their business depiction with efficacy. For instance, a restaurant that serves local cuisines can utilize the space to establish a regional theme, wherever an IT company can go with an ultra-modern theme for furnishing its workspace.
Secrets of Making Commercial Interior Design a Successful One
By employing an incredible Commercial Design, any business can lead to the way of success. No visitors get attracted to a dim-lighted and congested place with minimum space for movement. It only makes them uneasy, and unwilling to visit again.
If you are interested in making any commercial space a customer-centric one, you have to endeavor extraordinary decor with bright lighting to make the customers feel relaxed. It is perfectly applicable for business spaces like restaurants, retail outlets, and others where customers get enough fascination for coming back all the way. In the same way, a never-decorated workspace could tremendously hamper the concentration power of employees and negatively impact productivity. Therefore, it's wise to sit for a while, and plan vigorously to achieve a uniquely designed interior so that the business space can reflect your ideologies prominently.
There are a few Commercial Interior Design Ideas you can incorporate to make your enterprise a promising one! You can't even imagine how efficiently these interior ideas can advance your commercial space by delivering outstanding outcomes.
Give Priority to the Aesthetic Appearance
If you want to upgrade your commercial space with attractive interior designs, prioritize Functionality and Aesthetic Appearance. No one will ever get attracted to a dull, shadowy, and unfurnished commercial space regardless of how much functionality it maintains. Addressing the aesthetic aspect should be the prime focus while giving a commercial space a new makeover. Keep faith in your designers who will upgrade the space, keeping in mind the latest trends. Considering the recent trends, you can opt for quarterly renovation of your interior space without changing the basic color or theme.
Implement a Technological Viewpoint
In modern times, technology can abruptly transform an ordinary function into an extraordinary one. And the same words go for interior space transformation. Interior Designers always consider Technological Implementation, Functionality, and Aesthetic Appeal to create an all-new customized interior set-up. The most significant technological executions include the installation of centralized telecommunication and digital security systems that make the commercial space safe and comfortable.
Take into Consideration of Personal Preferences
Who doesn't enjoy personalized services! Every customer-centric business, hotel, retail store, and restaurant always choose to form an Interior Design that provides personal space to the approaching customers for taking care of their specialized needs. For instance, restaurants can build separate spaces for seating arrangements to satisfy different customers' interests. It may be poolside seating, rooftop seating, or garden seating that can be included in a modern Commercial Interior Design setup.
Give Attention to Safety
In any commercial space, the Best Commercial Interior Designers centrally focus on the safety aspects of visitors. Please keep in mind that safety regulations can't be surrendered for the sake of aesthetic appearance. It's the moral responsibility of Interior Designers that fuse them to guarantee a safe construction.
Keep the Interior Construction Versatile
Keep pace with modern trends, adaptability, and convertibility to run an interior business easily. Pick up temporal planning for keeping a chance to alternate the incorporated interior design, if needed. Thus, it's best to take guidance from professional Interior Designers who will suggest a plethora of unprecedented solutions that make your interior space flexible and easily adaptable according to your needs.
Ensuring these 5 elementary Commercial Interior Design ideas can surely advance an indoor space visually attractive, safe, and super functional. In the present age of competition, soundness is the ultimate deciding factor to retain customers and get them back towards your business. Therefore, embracing supreme quality Commercial Interior Designs can ensure unique and reliable business space for making your enterprise the most prosperous.
For any innovative Interior Design consultation, execution of Turnkey Projects, or designing Elevated Interior Projects, you can connect with the industry's best Commercial Interior Designers in Hyderabad from the house of Serene Interio for ensuring all your interior needs. From 3D interior designing, space remodeling, visual transformation to budgetary requirements – fulfill all your priorities to creating your available occupancy ideal for seamless business operations. Step into the reliable world of modern interiors to acquire an exotic experience of creativity and satisfaction.