Easily controllable Home Automation Services in Hyderabad
Making controllable and accessible home automation schemes
Home Automation services allow you to control several aspects of your home like lighting, sound systems, home appliances, and other entertainment systems. With advanced automation services, you can also control the security and alarm system with just a click on your phone or voice commands. When technology is combined with lifestyle, home automation creates a network for devices and appliances to connect effortlessly to provide centralized control over all associated smart homes and offices.
The market of home automation services in Hyderabad is expected to grow exponentially in the coming years with the popularity of modern living. We provide quality home automation solutions and connect your gadgets with a central home automation structure. With this advanced set of interior design services, we aim to build you a home where you can live peacefully by efficiently monitoring and controlling various home appliances. You can also be assured to give your loved ones a safe and secure place with controlled security and alarm systems, that is the reason why we are one of the best interior designers in Hyderabad.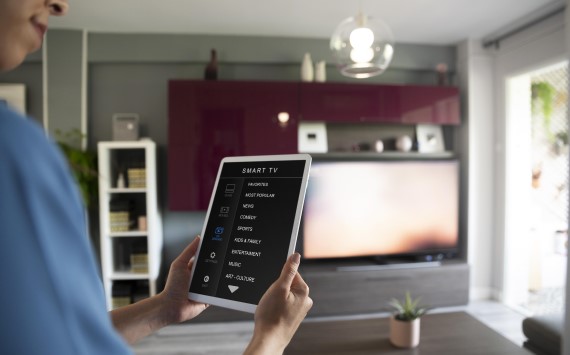 How we do it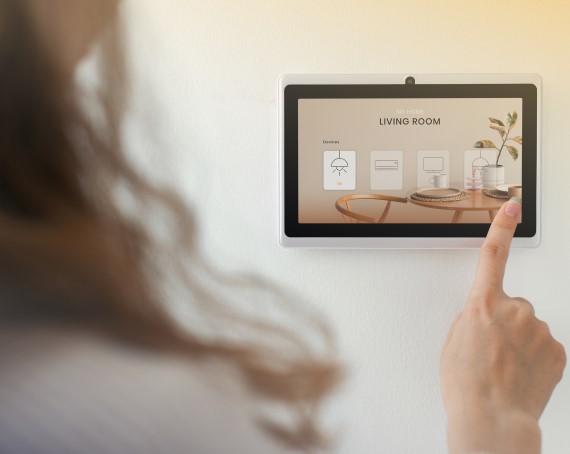 With a significant experience of over ten years in the interior design industry, our team of remarkable design and home automation experts provides a highly optimized and integrated home automation system in Hyderabad. We are into various services under home automation like home automation gateways, control panels, home automation sensor integration, remote monitoring, and more. While designing automated homes, we consider sensors, construction, connectivity, and power obligations to ensure that the device is easy-to-use and safe.
Our team has in-depth expertise in Home Automation and offers convenient interior design solutions in Hyderabad that help you to control home systems from a single central point or a remote location. Our expertise in home automation does not compromise on quality at any cost; your safety is our utmost priority. Hence we choose the best technology that is both safe and easy to use.
We help design visually appealing and sleek home automation plans to control lighting, heating, ventilation, air conditioning appliances, door locks, main gate locks, and other security systems. This system enables upgraded luxury, comfort, and security for homes that are as smart as you.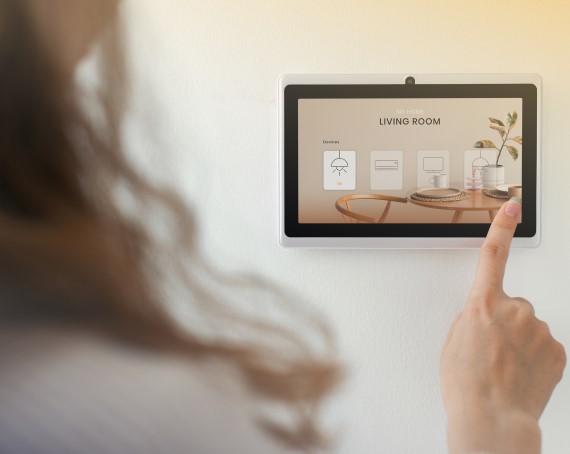 Frequently Asked Questions
The essential services included under home automation are making your home smart, enabling you to control heating, lighting, ventilation, and air conditioning systems with a centralized control station or via connected gadgets. It can also include controlling and monitoring various security and lock systems.
Yes, home automation is a cost-effective option. Since we also install various sensors with home automation, these sensors can sense when certain appliances are not working as usual. For example, it can sense if your dishwasher is leaking and would automatically shut it off and notify you on your divide. This prevents substantial leakage repairs in the future.
To give you an overview, we start by allowing you to choose your first smart device based on your lifestyle and budget. You can choose devices like smart speakers, smart light bulbs, a smart thermostat, smart lock, smart security camera, and more. Then you need to choose your smart home platform like Google Assistant or Alexa by Amazon. You can go ahead and connect more devices and start with setting up routines and automation. Our team will be at your service to guide you at every step.